Environment
Here are a couple of pictures from the Doynton Spring Clean 17-03-13 showing how much fun can be had sorting through sacks of rubbish collected from the local lanes! Many thanks to all who participated.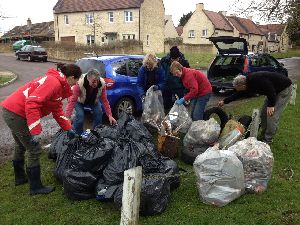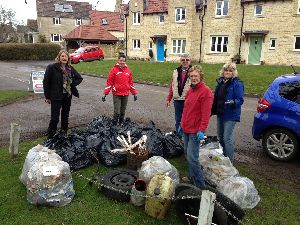 Â
On Sunday 20th March 2011, we had our Pick up and Picnic Day in Doynton, which coincided with the South Gloucestershire Big Spring Clean up.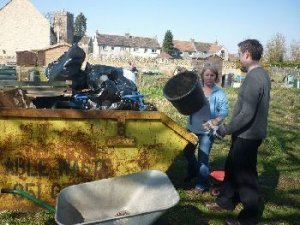 It was a beautiful day, bright and sunny, and about 25 volunteers (including some children) armed with gloves, bags and pickers combed the lanes in and around Doynton, Summers Field and the area behind the Village Hall.
South Glos. Council supplied us with a skip and it was soon filled to overflowing. Bottles and cans were separated out for recycling.  After our labours we had a shared picnic in the play park.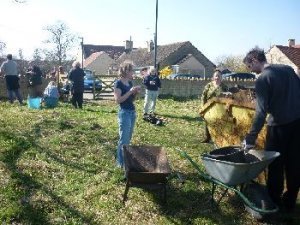 Very many thanks to all who participated.
---